So many options for Tenants are hidden and rarely ever publicized. Our collective is talking about REAL HELP AND REAL ACTION, not flowery words and inaction.
The so-called "tenant groups" out there are getting government funding and never want to rock the boat and risk that funding. Do they care about Tenant Rights, or do they just want to keep getting their big pay checks to "talk about Tenant Rights"?
This is why this site will now become the go-to Tenants Rights site in Ontario and we are working hard to grow it all over Canada.
ONTARIO TENANTS DID YOU KNOW THE PROVINCIAL GOVERNMENT HAS SOMETHING CALLED "RENTAL ENFORCEMENT UNIT?"
This is part of the Ministry of Housing, meaning the provincial government. It used to be called "THE INVESTIGATIONS AND ENFORCEMENT UNIT" but the name was suspiciously changed recently.
DID YOU KNOW?

- IF YOUR LANDLORD IS BREAKING THE RULES YOU CAN AVOID THE LONG AND TEDIOUS LANDLORD AND TENANT BOARD AND GET FAST ACTION

- MAKE YOUR LANDLORD CHANGE THEIR BEHAVIOUR IMMEDIATEY OR GET YOUR LANDLORD FINED (OR EVEN CRIMINALLY CHARGED!)

- THE RENTAL ENFORCEMENT UNIT WILL EVEN CALL YOU LANDLORD AND WARN THEM OR FACE THE CONSEQUENCES!

Ontario's Rental Housing Enforcement Unit (formerly called Investigation and Enforcement Unit) is a regulatory entity in the residential rental tenancies sector in Ontario.

The Rental Housing Enforcement Unit is separate from the Landlord and Tenant Board and deals only with enforcement of offences. The Unit takes complaints from tenants for offences committed under the Residential Tenancies Act, 2006 (the Act).

If you are a tenant of a rental property in Ontario, the Rental Housing Enforcement Unit can help you by:

listening to your complaint
explaining your rights and responsibilities under the Act
working with you and your landlord or tenant to resolve issues
carrying out formal investigations when issues cannot be resolved
fining or criminally charging your landlord
So what are some of the offences landlords do that will lead to huge fines and even criminal charges?
-disconnecting or interfering with a vital service that the landlord is required to supply to tenants (e.g. heat, electricity, fuel, gas or water)
-failing to provide rent receipts to tenants who request them
-illegally evicting a tenant without following the eviction process
-failing to make a tenant's belongings available within 72 hours of eviction
-collecting unlawful security deposits
-altering the locking system for a rental unit or residential complex without giving the tenant replacement keys
-providing false or misleading information in documents filed with the Landlord and Tenant Board
-Not providing proper notice to come into your home
-Taking pictures in your home when you do not agree
-Having real estate agents keep bothering you with no proper notice and harassment
-Tons of other offences under the Residential Tenancies Act (basically anything your landlord does that you fee is unfair.....report them!)
HOW DO I GET THE RENTAL ENFORCEMENT UNIT TO CALL MY LANDLORD AND WARN THEM, FINE THEM OR CRIMINALLY CHARGE THEM?
Landlords and tenants in Ontario may report any offence under the Act by contacting our call centre.
Telephone: 416-585-7214
Toll-free telephone: 1-888-772-9277
Fax: 416-585-6464
Toll free fax line: 1-866-321-4127

Call centre hours:
Monday – Friday
8:30 a.m. to 5:00 p.m.
Check it out at:
http://www.mah.gov.on.ca/page142.aspx
DO IT!
Already the Ontario website under Ford seems be trying to mislead Tenants on rights. But the reality is you can report your landlord and not only teach them a "life lesson" being fined or being jailed, but you are helping get rid of these bad landlords who hate tenants.
If you have any problems with your landlord and want fast action, call the ONTARIO GOVERNMENT RENTAL ENFORCEMENT UNIT, FREE OF CHARGE, AND START THE INVESTIGATION INTO YOUR LANDLORDS ACTIONS.
Together we are stronger. And tenants are united on telling the truth to help Tenants on this forum (and not a government funded tenant site that is bought and paid for with big pay checks and won't tell Tenants the real truth about how we can protect ourselves!)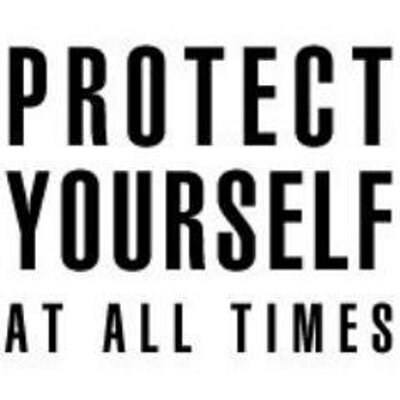 DO NOT BE AFRAID!
Your complaint is confidential and you have nothing to fear!




Report Your Landlord For Any Dispute You Have! It's A Free Ontario Government Service! You Have Nothing To Lose, and It's Confidential!
Toll-free telephone: 1-888-772-9277