Herongate Defence Fund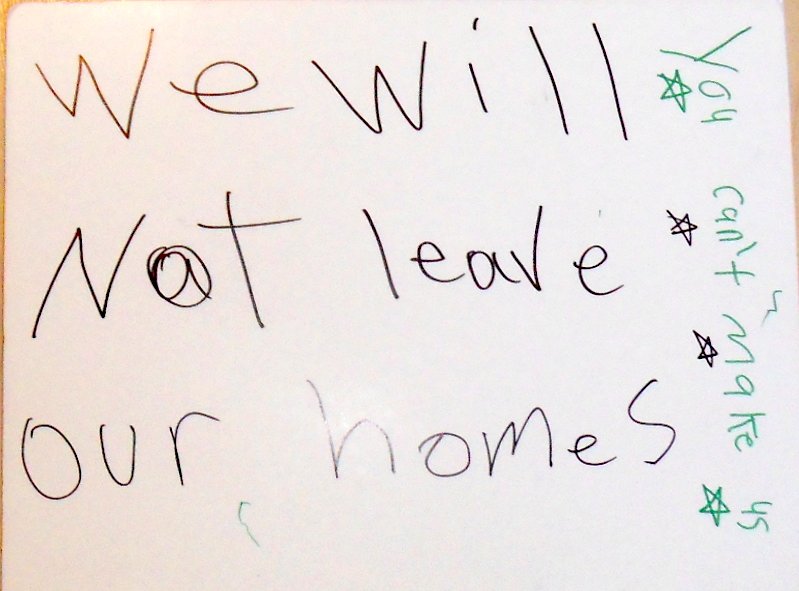 In September 2015, hundreds of tenants living on one parcel of land in south Ottawa, part of an entire neighbourhood complex of 4,000 people owned by one landlord, the multinational, multibillion dollar, Toronto-based asset manager, Timbercreek, were given eviction notices.
They were finally evicted in February 2016 and the 83 townhouses were soon demolished. This middle of winter eviction was a traumatic experience for our neighbourhood, although many families moved to the next parcel over, still owned by Timbercreek, because they wanted to stay in their community. This was only Phase 1 of the wholesale destruction of our neighbourhood and the fracturing of a large, working class and tight-knit neighbourhood. Where the 83 townhomes once stood, Timbercreek, aided by urban planning firm DIALOG and with approval from the City of Ottawa, is now building luxury, "resort-style" apartments.
In May 2018, 105 more families, accounting for around 580 people including hundreds of children, received eviction notices so Timbercreek can continue with their long-term plan to "revitalize" our community. It is clear they want to clear all the low-income people from the area, so they can cash in on the young, mobile, professional class of singles and couples. The racialized and working class populations of Herongate are being pushed out en masse – 89% of the families facing eviction are people of colour. 44% are Somali and 24% are Arab.
The tenants of Herongate are now organized to fight these unjust evictions. We haven't seen displacement on this scale since working class neighbourhoods were cleared during the "urban renewal" of the 50s and 60s. Adding to longstanding toxic speculation, the financialization of our neighbourhood and our homes has meant that we are seen as entirely expendable, where Timbercreek, its political and urban planning allies extract as much profit from working class tenants, and our homes and the land we live on are "value-added products."
Many families are staying in their homes and are fighting these evictions – the largest mass eviction in Canada. Once the September 30th deadline to vacate has passed, Timbercreek will take the remaining families to the Landlord and Tenant Board to try and evict through the legal system. We are now assembling a team of lawyers and law students to support tenants at the LTB. We need funds to help with legal costs, printing, space rental and materials for organizing, and transportation for tenants.
We are organizing to defend our entire neighbourhood from complete erasure. The forces against us are massive, but we know we can win if we stick together. The support from broader networks will help us build the capacity within our neighbourhood to successfully defend our homes.
https://www.gofundme.com/herongate-comm ... ba0fa74ab3